Steam Locomotives of India

~ the complete site on Indian steam
LETS START WITH PHOTOS OF INDIA'S GREATEST STEAM ACHIEVEMENT - THE WP CLASS 5'6" GUAGE LOCO.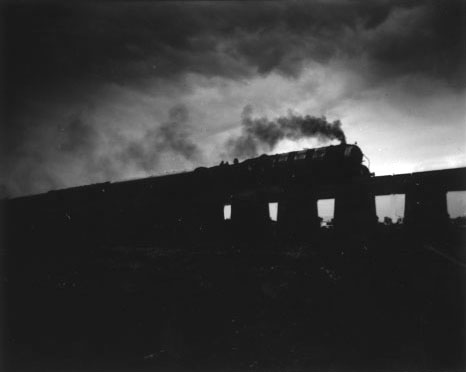 This is a shot done on May 6, 2000 of the WP 7015 on the Doon Centenary run between Dehradun and Harrawala in Uttar Pradesh.
This bridge is 5 km from D'dun and I did this photograph as a silhouette to get the thundering clouds and the power of the WP.

Specs: Nikon F3, 28mm f2.8, TMax 400, 1/250 f8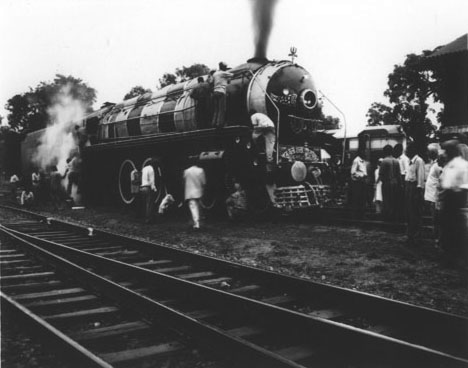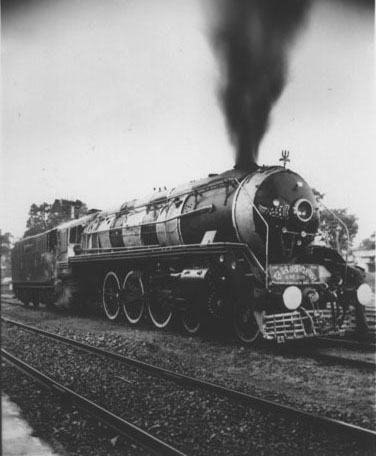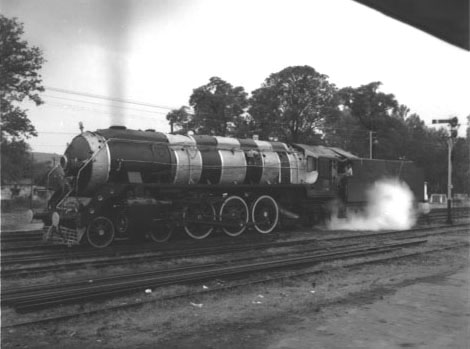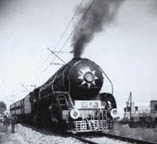 The WP 7015 in black & white. Steam lends itself beautifully in B&W.

These are done on the Nikon F3 with TMax 400 and TriX 400 film processed with D76 in 1:1 dilution. I have overexposed and underdeveloped to get details in the shadow areas.
Then I'd Like to take you through the B CLASS SADDLE TANKS of the DARJEELING HIMALAYAN RAILWAY.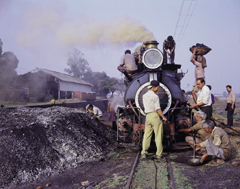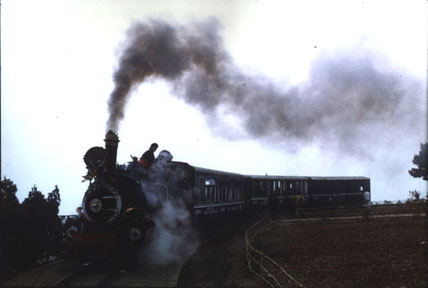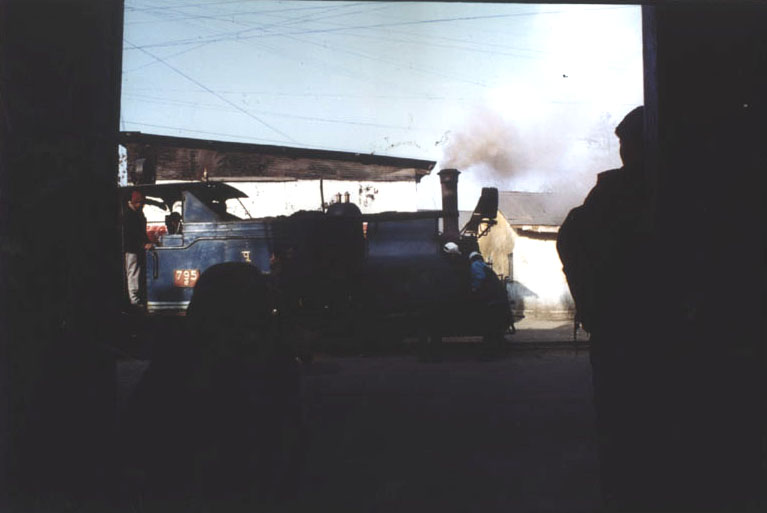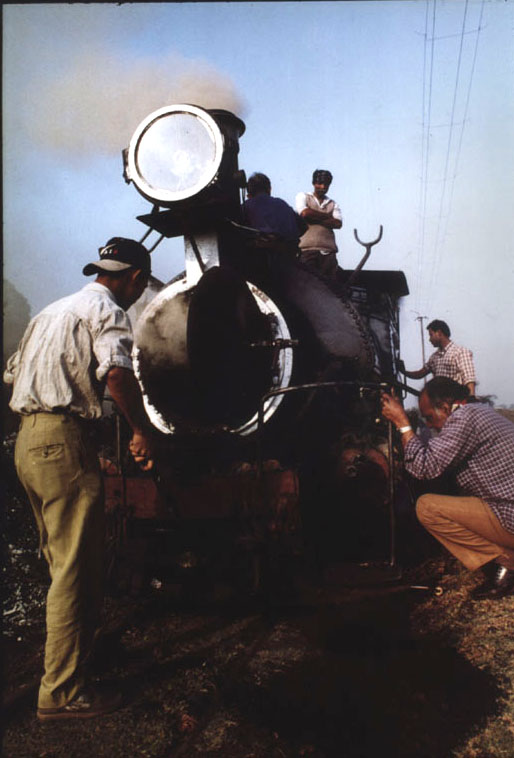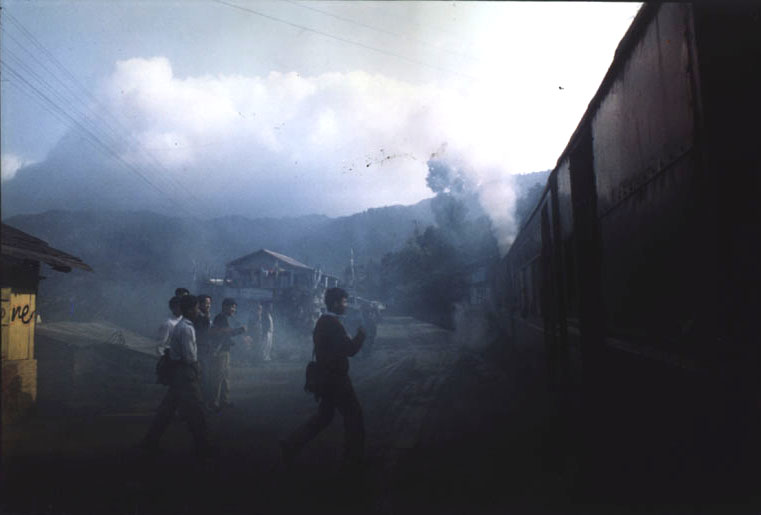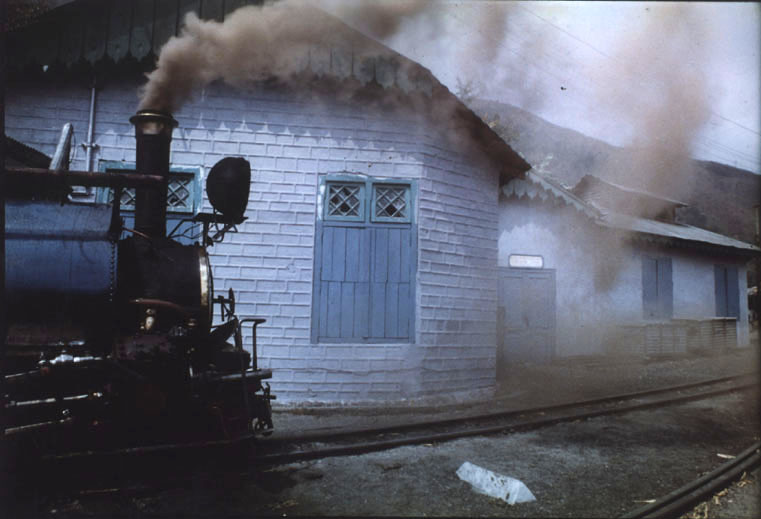 These B class beauties have been shot on a trip to Darjeeling in March 2000. The line is on the brink of a shut down in terms of steam. Luckily, for us, the Railway Minister has'nt found time to inaugurate the diesels on the section.
The B class being prepared for the daily run at New Jalpaiguri. At least 8-10 men take over 2 hours to get it ready. These shots are done at the coaling bay early in the morning.
For colour work I normally use Ektachrome EPP which gives me natural colours and details in shadow areas. Sometimes when I need to enhance colour I use Fujichrome ProviaF which saturates the greens and the blues.
This smoky one on the right is the Ghoom Special which travels between Darjeeling and Ghoom. It is hauled by the 779 B - the oldest loco in the DHR stable today.
The day was cloudy and misty and light was very poor when I did this shot with an Nikon F90x.
Another beautiful mountain railway is the Nilgiri Mountain Railway. I visited the Nilgiris in November. Here are some of the images I got...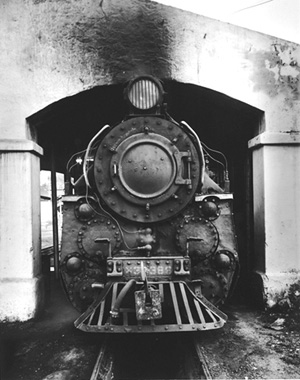 The NMR has some of the oldest and most fantastic locomotives in the World.
The X class rack system locos are stocky and powerful and make beautiful 'models' to a photographer' s sensibilities.
On the right is an elegant portrait of an X class at Mettupalayam yard.
This photo (on the right) was done on my 4x5 wood field camera with a 135mm Schneider Xenar lens.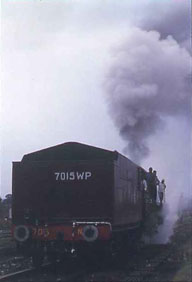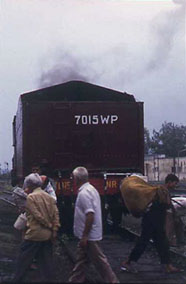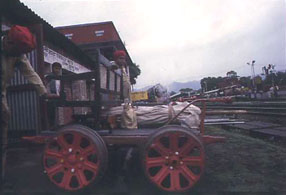 I did some colour shots too. But I still prefer my b&w stuff.
I used ProviaF for this because of the dull gray weather.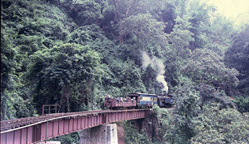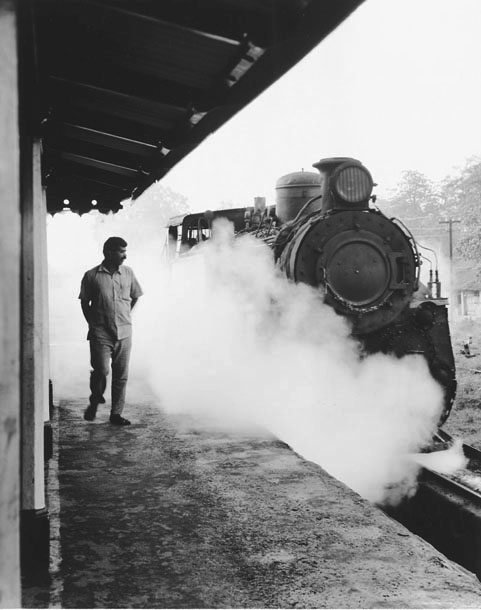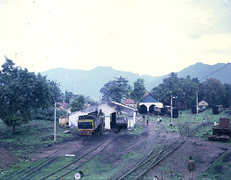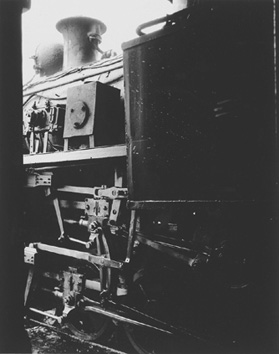 This is one of my favourite photos of the X Class Rack locos. It looks really industrial and so much a machine !!
Now we go thru some of the Steam specials that run in India. These include Fairy Queen the oldest running loco in the world.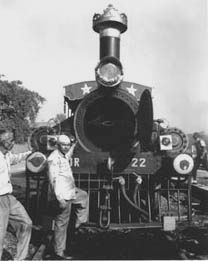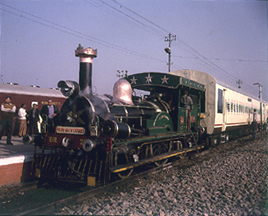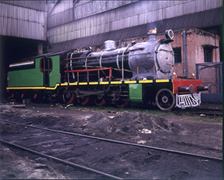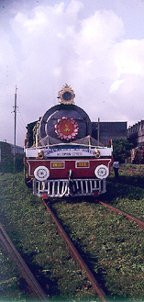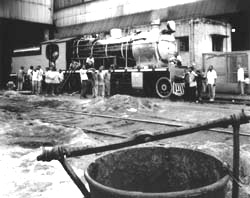 Top
©2001 Dileep Prakash - All rights reserved