Steam Locomotives of India

~ the complete site on Indian steam
Darjeeling Himalayan Railway
Photographs and content - Dileep Prakash
The Darjeeling Himalayan Railway (DHR) is one of the most well known mountain railways in the world. It was built in 1881 and is over a hundred years old today. It connects the plains of West Bengal at New Jalpaiguri with the popular hill station of Darjeeling (6812 ft), a distance of 88km.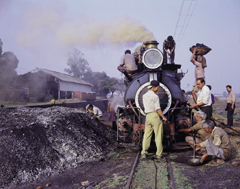 A DHR loco gets attended to. March 2000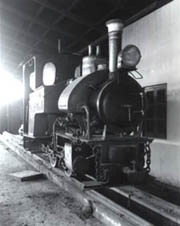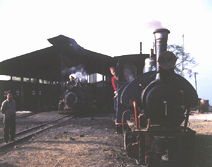 Baby Sivok steamed up.
Baby Sivok at Tindharia yard.
This lovely little toy-train runs through the lower reaches of the Eastern Himalayas from New Jalpaiguri into Darjeeling through some the most picturesque mountain country. It basically follows the motor-road and criss-crosses it scores of times. Though there are no manned railway crossing the motor traffic is disciplined and come to a halt when the train gives its sweet whistle.
The 88 km line is worked by 14 B-Class Saddle Tanks 0-4-0 of 2' guage built by Sharp Stewart, Glasgow, Scotland; North British, Glasgow, Scotland and Baldwin Loco Company, Philadelphia, USA. Apart from imported locos the Tindharia workshop also made 4 locos much to their credit. The Tindharia Workshop is equipped to handle all minor and major repairs of the locos. Other locos that have worked the line here are the 'A' class, ' C ' class and a Garrat loco as well.
The DHR climbs to a height of 7400 feet at Ghum (the highest station on IR & the 2nd highest station in the world), where on a clear day Mt. Kanchenchunga stands majestically in the backdrop.The line then descends to 6812 ft at Darjeeling. The steepest gradient on the line is 1 in 20 and the average is about 1 in 29! The sharpest curve on the line is at mile 21 and has a radius of 59 feet!! The DHR does not have a single tunnel, unlike most hill railways, but employs the unique system of loops and Z's. It has 3 loops and 5 Z-type reverses. The most famous of all loops is the Batasia loop which is between Ghum and Darjeeling stations. The Batasia loop is a photographers paradise. The weather at the loop changes frequently and if you're lucky it might get dense with fog or suddenly brighten up.
The DHR was accorded 'World Heritage Status' by the UNESCO in December 1999 ~ hopefully giving steam a chance to survive.
On the left: The Baby Sivok was revived by the Tindharia Works in 1999. It was lying for several years outside the Siliguri station when it was brought toTindharia. The loco manufactured by Orenstein and Koppel, Berlin (MBA), Germany in 1911 was used in tea gardens and mines of Assam during British times. Today the Sivok brings pride to all at the Tindharia Works.
Top
©2001 Dileep Prakash - All rights reserved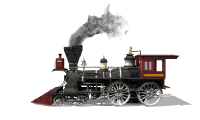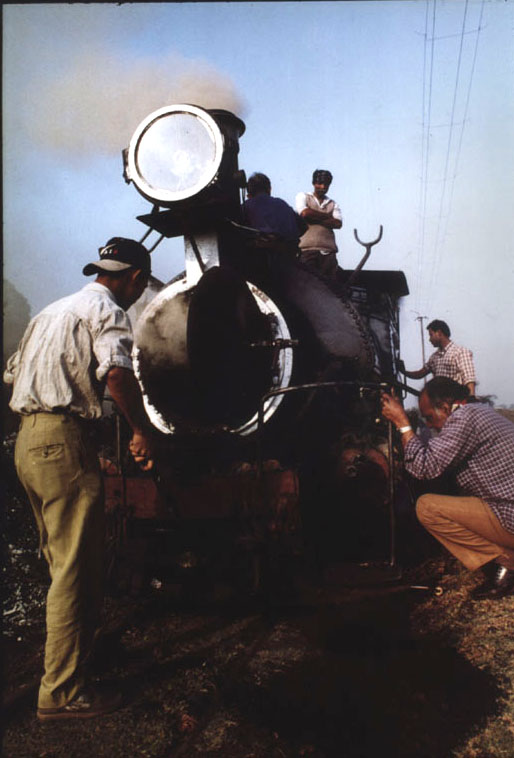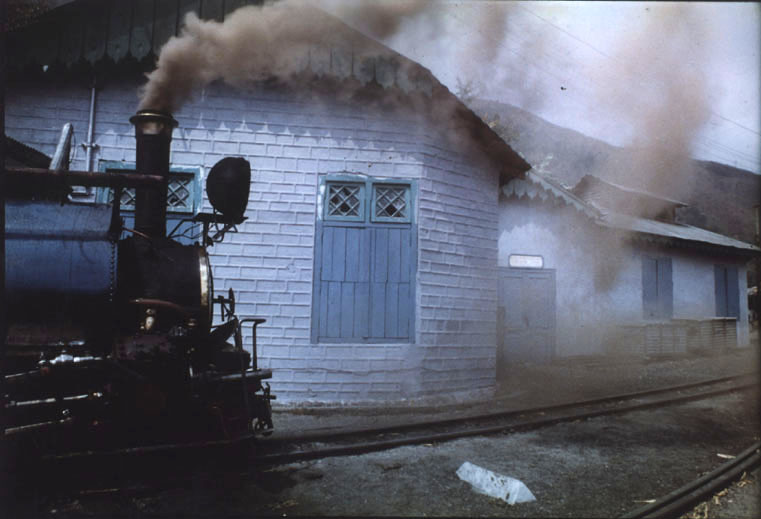 DHR beauty !!
Getting ready at NJP.