India has woken up to the preservation of steam and the possibilities of earning revenues through steam specials.
The Royal Orient - The R.O runs during the cool season (October ~ March). It is hauled by a YP from Delhi Cantt till Rewari Jn. After that it is pulled by a YDM2.
Palace on Wheels - The P.O.W is a BG train which again runs October thru March
Fairy Queen - The F.Q runs November thru February between Delhi Cantt and Alwar (in Rajasthan) on every alternate weekend
Millenium Express - This is a planned run between Howrah and Tribeni (in the Eastern sector) pulled by the HGS of 1920 antiquity.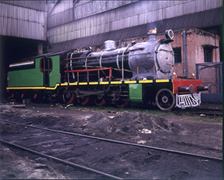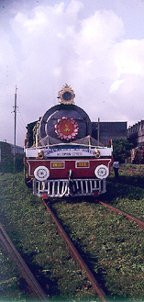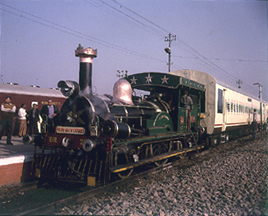 The Fairy Queen at Delhi Cantt.
The HGS at Howrah yard.
HGS decked up
Top
©2001 Dileep Prakash - All rights reserved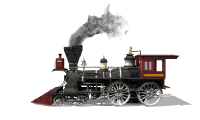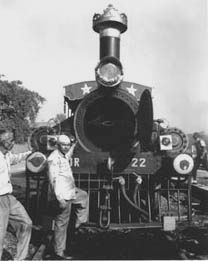 FQ with her proud staff.
Steam Locomotives of India

~ the complete site on Indian steam
Steam Specials & Steam Heritage
Photographs and content - Dileep Prakash